Waiting on Wednesday is a bunch of weekly fun hosted by Jill at
Breaking the Spine
. :)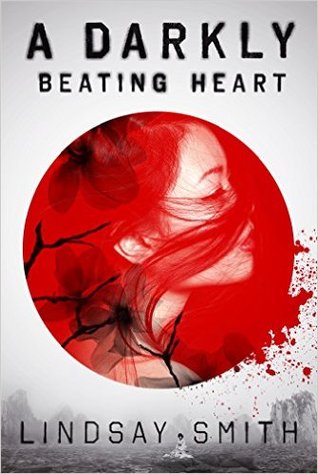 Title:
A Darkly Beating Heart
Author: Lindsay Smith
Release Date: October 25, 2016
Publisher: Roaring Brook Press (Macmillan imprint)
From Goodreads:
A time-travel story that alternates between modern day and 19th century Japan as one girl confronts the darkness lurking in her soul.
No one knows what to do with Reiko. She is full of hatred. All she can think about is how to best hurt herself and the people closest to her. After a failed suicide attempt, Reiko's parents send her from their Seattle home to spend the summer with family in Japan to learn to control her emotions. But while visiting Kuramagi, a historic village preserved to reflect the nineteenth-century Edo period, Reiko finds herself slipping back in time into the life of Miyu, a young woman even more bent on revenge than Reiko herself. Reiko loves being Miyu, until she discovers the secret of Kuramagi village, and must face down Miyu's demons as well as her own.
I've seen a lot of people say how good this book is, how raw and powerful it is. But even without those comments, the description definitely has me hooked. Japan? Flawed, complicated heroine? Some vague kind of time travel? Secrets and demons? YES.