Waiting on Wednesday is a bunch of weekly fun hosted by Jill at
Breaking the Spine
. :)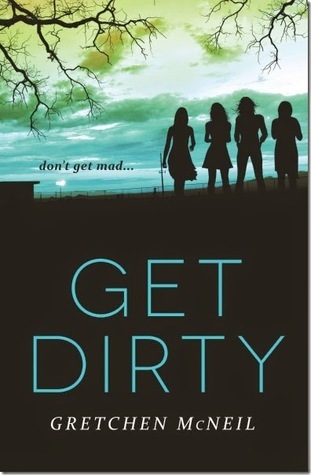 Title:
Get Dirty
Author: Gretchen McNeil
Release Date: June 16, 2015
Publisher: Balzer + Bray
From Goodreads:
The members of Don't Get Mad aren't just mad anymore... they're afraid. And with Margot in a coma and Bree stuck in juvie, it's up to Olivia and Kitty to try to catch their deadly tormentor. But just as the girls are about to go on the offensive, Ed the Head reveals a shocking secret that turns all their theories upside down. The killer could be anyone, and this time he—or she—is out for more than just revenge.
The girls desperately try to discover the killer's identity as their personal lives are falling apart: Donté is pulling away from Kitty and seems to be hiding a secret of his own, Bree is under house arrest, and Olivia's mother is on an emotional downward spiral. The killer is closing in, the threats are becoming more personal, and when the police refuse to listen, the girls have no choice but to confront their anonymous friend . . . or die trying.
Get Even
was really interesting, an intense sort of mystery with questions and leads and not ever being totally sure who was coming after the girls. I'm looking forward to reading this and still not knowing who the killer is. Sometimes I can pick out who it is, but not here. If you have, good for you.